Social Care
Elderly dinner

In 2018, this event took place in the eleventh year. There were four volunteers who volunteered year after year to keep their promises with their elders.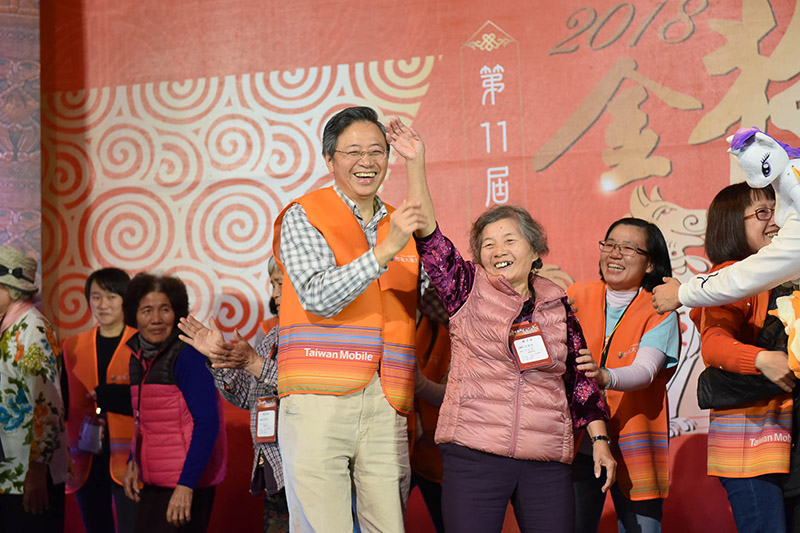 Rural Broadband Construction

In line with the NCC's policy of "Broadband per village" and "Broadband per tribe"

In order to enhance the service of broadband operations, implement digital human rights, and reduce the digital gap between urban and rural areas, we are committed to increasing the construction of mobile broadband networks in remote areas so as to increase the coverage of radio waves in remote areas.

Balance the urban-rural digital gap

In line with the government's forward-looking infrastructure plan "Plan to popularize Internet Broadband in rural areas", we submitted an application to NCC in 2017 for build two base stations in Sangang Village in Shuangxi Dist. of New Taipei City, and Fuxing Village in Zhongxu Township of Nantou County, hoping to strengthen and enhance the coverage of internet broadband in the remote rural areas through the construction of base stations in remote areas, so that the distance between urban and rural areas will be zero, allowing the residents there to get bonus from the internet broadband and implementing the goal of balancing the digital gap between urban and rural areas.
Multiple Rate Plan

Online discount program for students and elders

After the launch of the 4G plan in 2014, it first gave priority to elders and students to update from 3G to 4G. New users who are students or elders (over 60 years old and over 50 in certain regions) can apply for 3G specific projects with cheaper voice and Internet access, or they can directly upgrade to 4G high-speed program at the same monthly rental price.

Voice discount scheme for elders

In order to meet the call needs of the elders, TWM launched the 4G elder's project in May. In 2017, approximately 10,000 people benefited from this program.


A friendly plan for foreign travelers and new immigrants

TWM launched a prepaid card for making international calls home for 670,000 foreign workers throughout Taiwan. Every day, there are preferential hours to take care of these economically disadvantaged people who have left their homes (providing 5 to 60% discount rate).In addition, TWM organizes annual events such as the annual concerts and the Songkran Festival in conjunction with the Taoyuan County Government and Offices of Indonesia, Vietnam, Thailand and other countries in Taiwan. About 17,000 people participated in the 2017 event.
Original sim card bandwidth upgrade service

In order to allow 3G users to upgrade for 4G quality services in a convenient and fast way. In November 2017, TWM developed a system for updating from 3G to 4G without changing the sim card, allowing users to complete the upgrading on the phone, especially for rural or disable users.
Foreign workers concert

In appreciation of the contributions and efforts made by foreign workers in Taiwan, TWM appropriated nearly NT$3.4 million in 2017 for two concert Carnival. This event invited well-known local idol singers from Indonesia and Vietnam to perform and to celebrate with the foreign workers in Taiwan. The rich and exciting event content evoked enthusiastic response. The two events were participated by over 18,000 foreign workers.
Low-income Households Television Subsidy

To support the government's policy to provide assistance to low-income families, TWM Broadband has for long offered special cable TV discounts to disadvantaged groups, such as senior centers, nursing homes, local community activity centers and other social welfare organizations