Latisha Chan Wins Mixed Doubles Title at French Open, Chairman of TWM Daniel M. Tsai Sends a Congratulatory Greeting
June 08,2018
---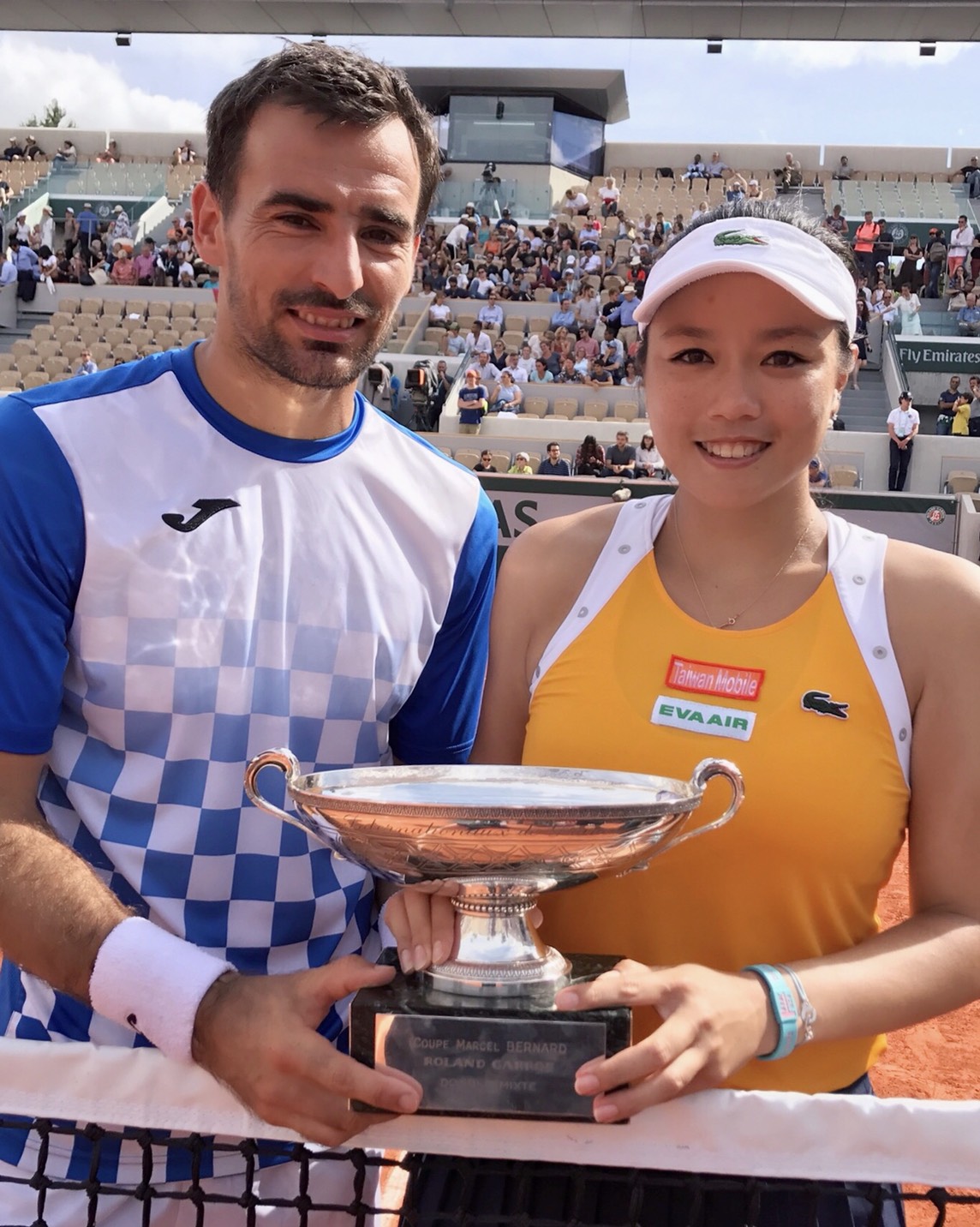 Taiwanese tennis player Latisha Chan and her partner Ivan Dodig from Croatia won the mixed doubles title at the 2018 French Open. This is Chan's first Grand Slam mixed doubles championship win, and is also her best performance at a red-clay Grand Slam tournament. Upon hearing about the victory, Daniel M. Tsai, Chairman of TWM – a long-term sponsor of Chan – sent greetings from across the ocean, congratulating Chan on breaking her record once again and on becoming the first women's tennis player from Taiwan to win a Grand Slam mixed doubles title in Taiwan's tennis history. The chairman also expects that with TWM's support, Chan will continue to compete, succeed, and win honor for Taiwan.
As a long-term supporter of sports in Taiwan, TWM has been sponsoring Latisha Chan since 2014. In just three years, Chan, starting at rank 37 in the women's doubles world rankings, has competed at all the major tournaments around the globe, and continuously broken her own records. Chan not only won the women's doubles title at the U.S. Open last year, but also climbed to the first place in the WTA doubles rankings last October, where she is still ranked No. 1. The Grand Slam mixed doubles title at the French Open is Chan's second Grand Slam mixed doubles trophy, having placed second in the mixed doubles at the Australian Open in 2011.
TWM Chairman Tsai stated that seeing Latisha Chan win honor for Taiwan on the international stage made her long-term sponsor TWM feel very proud as well. Chan has been enjoying consistent success at tennis tournaments around the world. The rapport between her and her former partner – the "Swiss Miss" Martina Hingis – was exceptionally good, and they managed to clinch the crown at several major international tennis competitions. In addition, Chan should receive extra acclaim for her win at this year's mixed doubles at the French Open; not only does the mixed doubles require great rapport between the two players, clay courts are also more variable. Seeing that this was her first time partnering with Dodig, this makes their great performance even more remarkable. TWM are proud of Chan, who has been working hard and always strives for the best. In the future, TWM will continue to sponsor and support Chan, so that excellent athletes in Taiwan can concentrate on practicing and competitions, and can continue to represent Taiwan on the international sports stage.
Chan said that she was grateful to TWM for our long-term sponsorship and encouragement, which allows her to continue moving forward without worries. She also thanked her many Taiwanese fans for cheering for her at the side of the court, since their support is the greatest motivation for her to keep working hard in the tennis world.
---