Community Participation
Corporate Volunteers

We offer our employees two days of paid leave each year, with transportation allowances, to perform volunteer services. The company also provides a comprehensive volunteer training program. We also encourage employees' families to join them in their volunteer services by providing transportation allowances and insurance coverage for the families in the hope that more employees will be motivated to contribute their time and efforts for a good cause. The number of volunteers was 558 in 2016, which resulted in 5,603 hours of volunteer services./dd>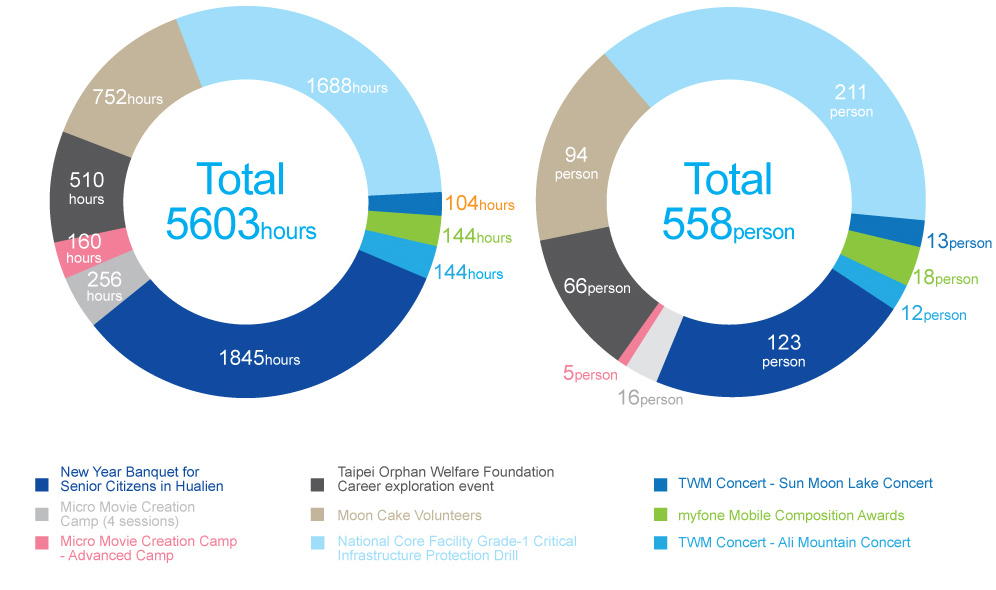 Taiwan Mobile Concert

TWM began holding large-scale outdoor performances in 2005, and in 2011, it combined its core technologies with 5180 donation platform, successfully helping charity organizations generate funds and receive much needed publicity, thus setting a new and remarkable example in the amalgamation of corporate-sponsored public welfare and cultural event. As of 2016, TWM has sponsored a total of 44 concerts with a combined attendance of 627,400, helping 17 social welfare organizations solicit a total sponsorship of NT$ 2,251,994.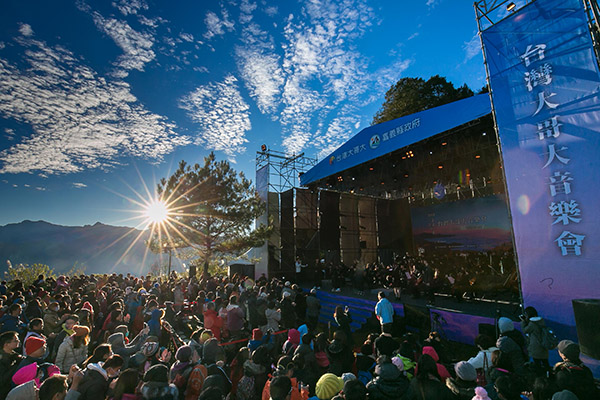 Outstanding store managers' community services

The participating managers engaged in 30 public welfare events around Taiwan, providing social warmth for the disadvantaged. At the same time, we mobilized over 700 persons to help various communities clean up the environment; totally, each person did the cleanup twice. We have carried into practice our "Five-hearted Service" which is composed of sincerity, integrity, empathy, enthusiasm, and innovation!