Female Golfer Wei-Ling Hsu Ranked 5th at U.S. Women's Open this Morning
June 04,2018
---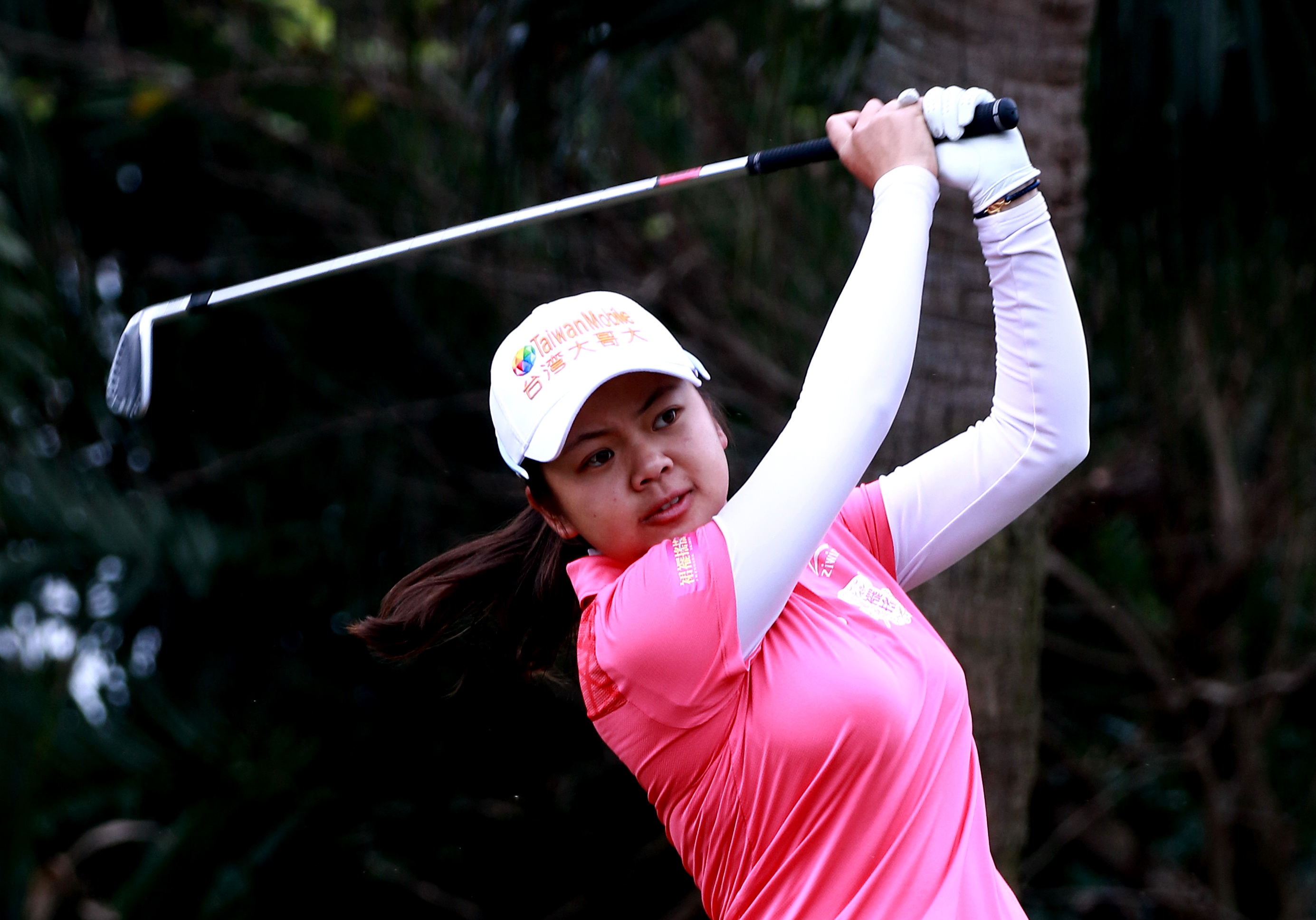 Wei-Ling Hsu, a Taiwanese female golfer living in the U.S., has seen her performance improve continuously since she joined the Taiwan Mobile (TWM) team in 2018. At the U.S. Women's Open – with a total prize money of US$5 million (around NT$150 million) – Hsu achieved a good result by finishing in 5th place, which is her best ranking in the U.S. Open so far, and the best result achieved by a Taiwanese player in the U.S. Women's Open in nine years. After hearing about the result of the competition, Daniel M. Tsai, Chairman of TWM, said that he was very happy and felt very positive about Hsu's performance. He announced immediately that TWM will give out a six-figure incentive bonus as encouragement for Hsu's outstanding performance. Currently ranked 74th in the world, Wei-Ling Hsu's ranking will continue to advance after this competition.
After the competition, Hsu expressed that she saw continuous improvements in herself and was happy to be tied for 5th place. She was very grateful to her family and her sponsors, including TWM, for their support.
James Jeng, President of TWM, said that starting from this year, TWM has begun sponsoring excellent rising stars in various sports fields. Among them, Hsu, at the mere age of 23, is both young and full of potential. Hsu has been part of the TWM team for less than half a year, but she has already risen to No. 2 in Taiwan's rankings. Moreover, in the world rankings, she has surged from 142th place at the end of last year, to 74th by the end of May, the best performance of all Taiwanese athletes living in the U.S. TWM is happy to see that Hsu is becoming ever more proficient in techniques, and she has constantly delivered good records this year: she was the runner-up at the Pure Silk-Bahamas LPGA Classic in January, was tied for 7th place at the Kia Classic in March, and secured a good score at the U.S. Women's Open today. TWM hopes to become Hsu's strongest backer, helping her advance without worries, and support her continued success in the international golf world.
Since 2003, TWM has invested approximately NT$600 million in sports activities and player sponsorships. In recent years, TWM has shown our full support for basketball, baseball, golf, and marathon events. Furthermore, in July 2017, TWM organized the first Taiwan Mobile Ladies Open, in order to build a stage for Taiwan's athletes where they can compete with the top players around the world. This November, TWM will again organize the TWM Ladies Open, a women's golf open competition that has drawn international attention. Through these types of actions, TWM demonstrates our determination to carry out corporate support for Taiwan's professional sports industry and its connection with the world, thus further encouraging Taiwan's sports culture.
---