Taiwan Mobile, ASUS, and QCI Unite to Form National AI "A Team"
June 01,2018
---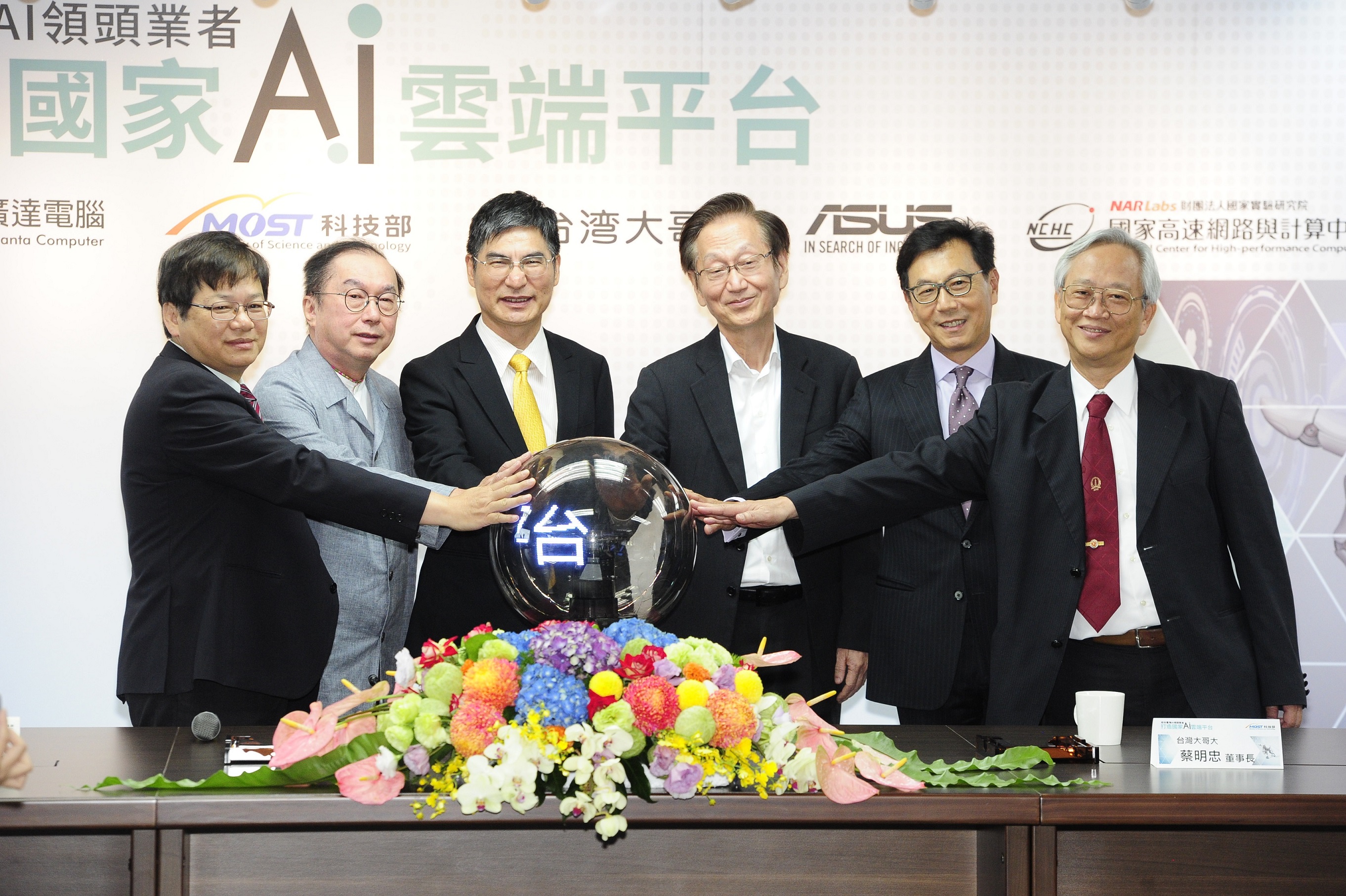 Taiwan Mobile Co., Ltd (Taiwan Mobile), ASUSTeK Computer Inc. (ASUS), and Quanta Computer Inc. (QCI) have consolidated their strengths in AI to form the "A Team", which has won its first battle! The three parties jointly announced that the team acquired the 'Project of Establishment and Installation of Cloud Services and Big Data Computing Facilities & Integrated Hierarchical Storage System' from the National Center for High-performance Computing (NCHC), National Applied Research Laboratories (NARLabs), assisting in building next-generation AI computing mainframes and extensible AI cloud big data computing platforms shared with industry, government, and academia. The total amount of procurement for the project is close to NTD 1.1 billion and is expected to be completed in the 4th quarter this year.
This project is the first collaboration among these three leading enterprises in Taiwan, whose total revenue is approximately NTD 1.6 trillion. Daniel M. Tsai, Chairman of Taiwan Mobile, expressed that Taiwan Mobile was honored to form the strong A Team with ASUS and QCI, to collaboratively build the largest-scale AI cloud big data computing platform for the very first time in Taiwan. The project will not only help the AI industry integrate vertically from AI chips, the manufacture of high-end servers, and the platform installation to the arrangement and development of application services, but also will help Taiwan make a significant progress in AI development due to the cross-group and cross-industry collaboration among major companies in the fields of information, communication, software, hardware, telecommunications and finance. Taiwan Mobile possesses complete and varied experience in the planning, installation, and maintenance of high-end smart data centers. Moreover, it has comprehensive cyber security services, such as its multi-layered DDoS protection service and the real-time monitoring SOC. It also has high-speed fiber optic networks all over Taiwan, which form a robust and stable basis for the AI cloud big data computing platforms.
Daniel M. Tsai pointed out that in the future, Taiwan Mobile will combine AI with the Internet of Things (IoT) and apply them actively in related fields in both Taiwan Mobile Group and Fubon Group. The Fubon Group encompasses several industries, including finance, telecommunications, media and e-commerce, and possesses the largest and the most authentic applied data for mining and analysis. TT&T Holdings Co., Ltd. (TT&T), a subsidiary company of Taiwan Mobile, and TA Media, a mobile advertisement brand, both use big data analysis to provide customer services and deliver advertisements precisely. OTT audio-visual services such as myVideo, MyMusic and the e-commerce platform momo.com Inc. can conduct precise analysis according to customer behavior to provide optimized smart services. Fubon Insurance Co., Ltd., a subsidiary of Fubon Financial Holding Co., Ltd., has developed an intelligent claims verification system powered by AI technologies. Therefore, it is expected that Taiwan Mobile will have the forward-looking and leading advantages that will cause waves in the market in terms of big data analysis, AI development, and FinTech innovations and applications.
In response to the arrival of 5G telecommunications, countries across the globe have all invested in AI research and development in recent years. Taiwan Mobile has also repositioned and transformed itself to become a technology company, setting up an "Innovation Technology Office" and actively cultivating talent in the fields of big data and AI in the hope to be prepared for the arrival of 5G.
---