Career Development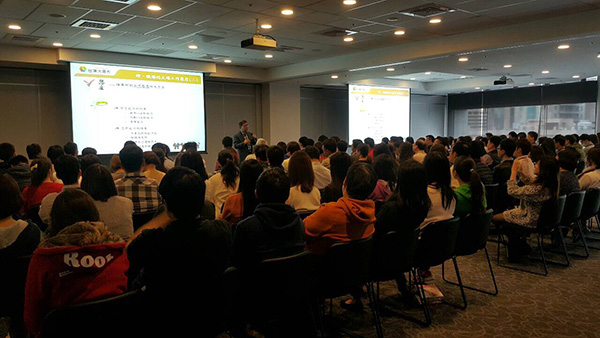 To cultivate our human capital and enhance corporate competitiveness, a talent development program is developed by combining our development strategy with the annual employee training requirements. A budget is prepared and the program implemented in accordance with the Training Management Guidelines.
We conduct regularly performance evaluations for all employees on a regular basis. At the end of each year, managers offer employees appropriate encouragement, feedback and assistance based on their performance at work. Employees are also given effective assistance on self-development and creating their own "Optimal Course Package". This becomes their Individual Training Plan for the year. This helps employees acquire the knowledge and skills they need at work or for their next role in an organized and systematic manner. This gives employees a better understanding of their personal career, help them prepare for future developments, and fulfill the goal of enhancing performance and development skills.
Apart from a tailored individual training program, we offer employees a wide variety of career development opportunities. Openings within the Group are all announced online and employees can apply through the internal recruiting process for a change of department or transfer to another company.
As for the training results, every employee received an average of 22.6 hours of training in 2015 as shown below. The company provides a large number of telecommunication and information technology courses to enhance the professional skills of its employees, create optimal user experiences for its subscribers, and provide optimized Internet and voice communication services. The majority of the staff members in technology and information units are male, while the male-female ratio in the whole company is 90:10. The average training hours for male employees therefore exceed those for female employees.
2015 Employee Training Hour Statistics
| Category | Hours |
| --- | --- |
| Internal training | 54,597.4 |
| External training | 5,341.5 |
| Online courses | 41,890.9 |
| Learning resources and reading community | 1,160.4 |
2015 Employee Training Hours of Each Grade
Category
Male
Female
Deputy manager or higher
21.1
18.5
Below deputy manager
26.8
17.9
Average by gender
26.1
18.0
Average training hours per employee
22.6