Supply Chain Governance
The structure of TWM's supply chain governance has clear procurement management regulations in the internal procedure as well as relevant performance indicators that correspond to the four management objectives to ensure that the quality and stability of products and services purchased comply with TWM's needs. The Company also controls risk through enhancing the transparency of the supply chain and expects to realize sustainability in its supply chain. Besides hosting thematic educational training regularly, TWM also encourages its suppliers to commit to development and sales of green products.
Sustainable Governance Structure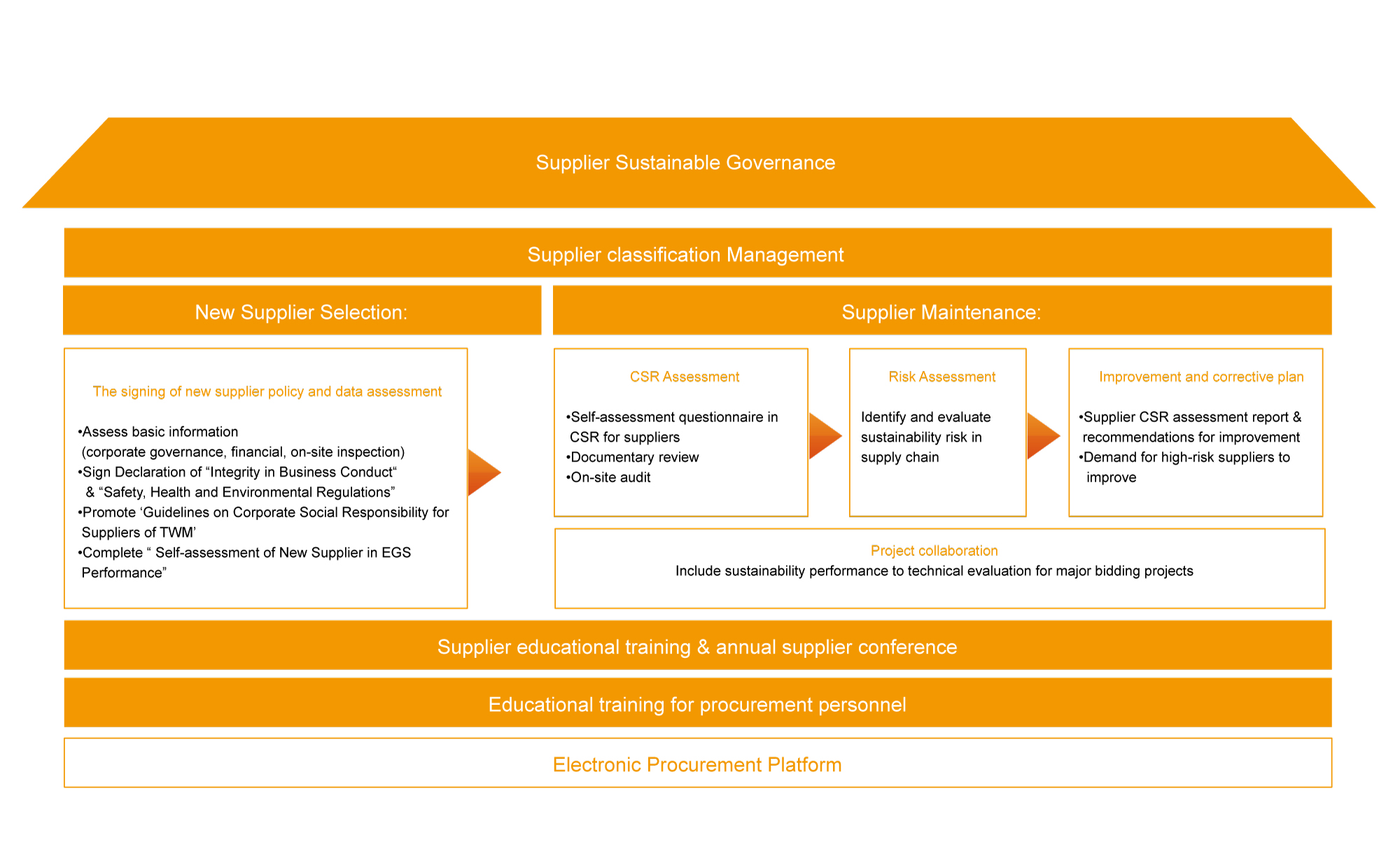 Five Key Factors in Supply Chain Management
The following five factors for supplier management are embedded in TWM's digital procurement platform: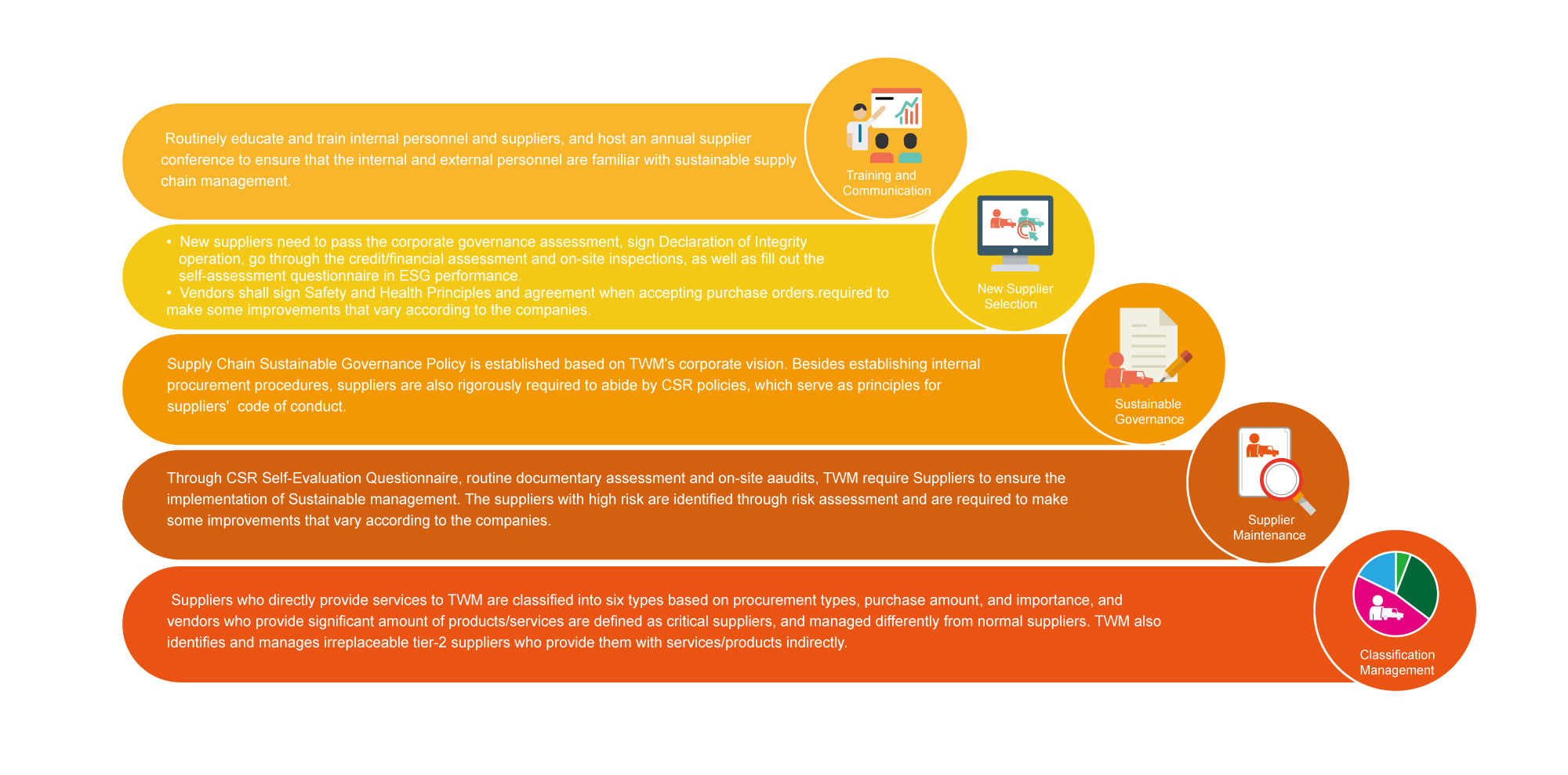 Supplier Declaration and Code of Conduct
TWM requests all suppliers to sign declarations of operation with integrity, to abide by corporate responsibility principles and provide a guideline for business conducts. Related guidelines were published for suppliers to follow:
TWM Supplier Code of Conduct: The code of conduct covers the following areas: environmental standards for the suppliers' processes, products or services, wages and benefits, child labor, other fundamental human rights (e.g. labor, freedom of association, ILO conventions), occupational health and safety, business ethics (e.g. corruption, anti-competitive practices), sustainable procurement policy for suppliers, and Information transparency.
For engineering contractors, TWM attaches 'Environmental and Occupational Health and Safety Policy for Contractors' to all orders to explain about various safety, health and environmental requirements, and requires suppliers to sign the "Declaration Letter for Environmental and Occupational Health and Safety Policy for Contractors' after reading the policy thoroughly. Signing rate of the Declaration resulted in 100% in 2017.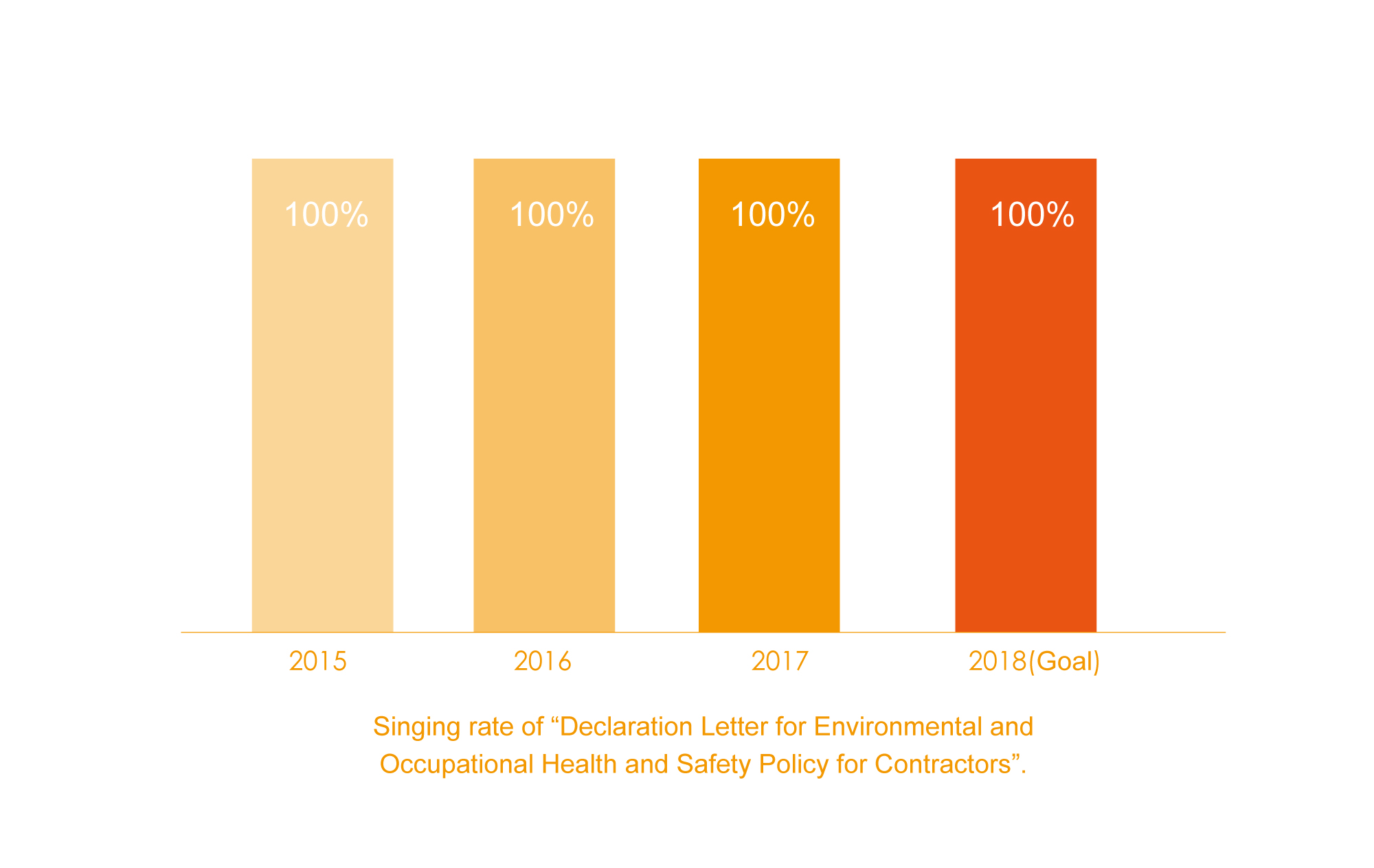 TWM Supplier Code of Conduct