Internal Process
IT systems for energy management

The system organizes data and information related to energy consumption and builds exception notifying monitoring mechanism.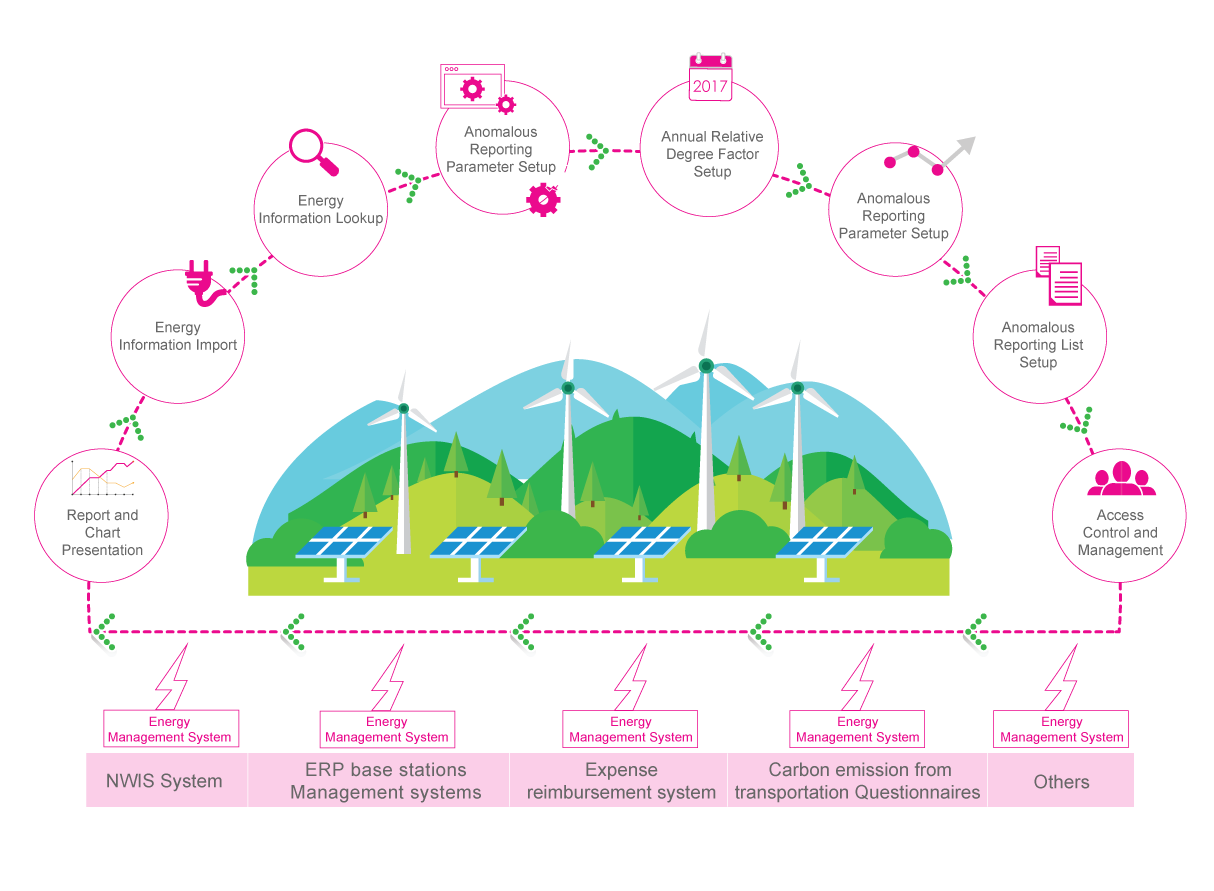 Personal information security protection

We built four security shields: protection against external hackers, protection against illegal disclosure from within the organization, incorporation of security assessments into system planning and implementation, and monitoring and prevention of security incidents in system maintenance and operations.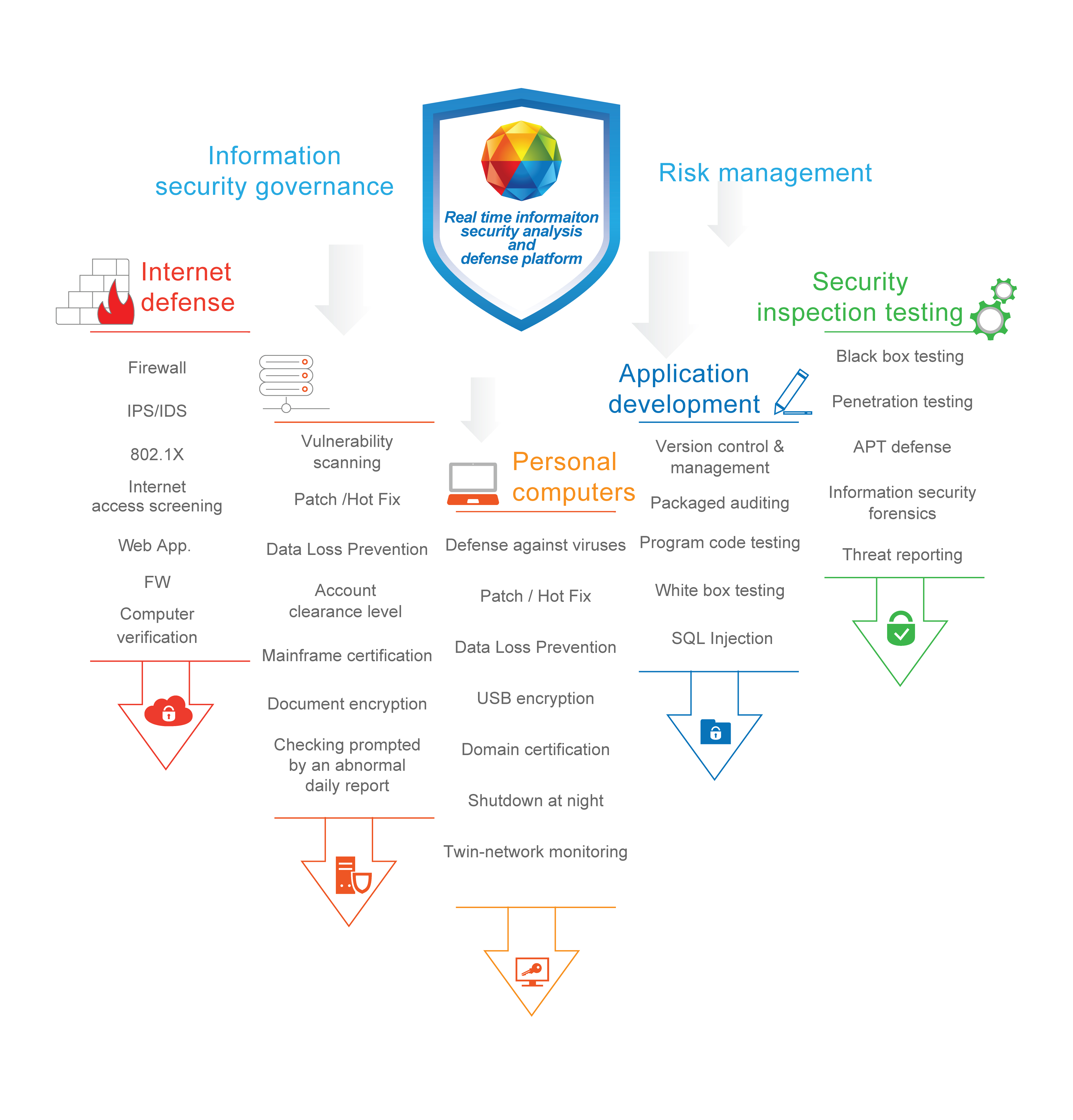 Customer Experience Management (CEM)

This platform collects signal strength, network traffic, app usage and other data of 4G network user experience to provide to consumer customer service, engineering customer service, network and technology support, allowing them to reduce customer complaints and optimize network performance.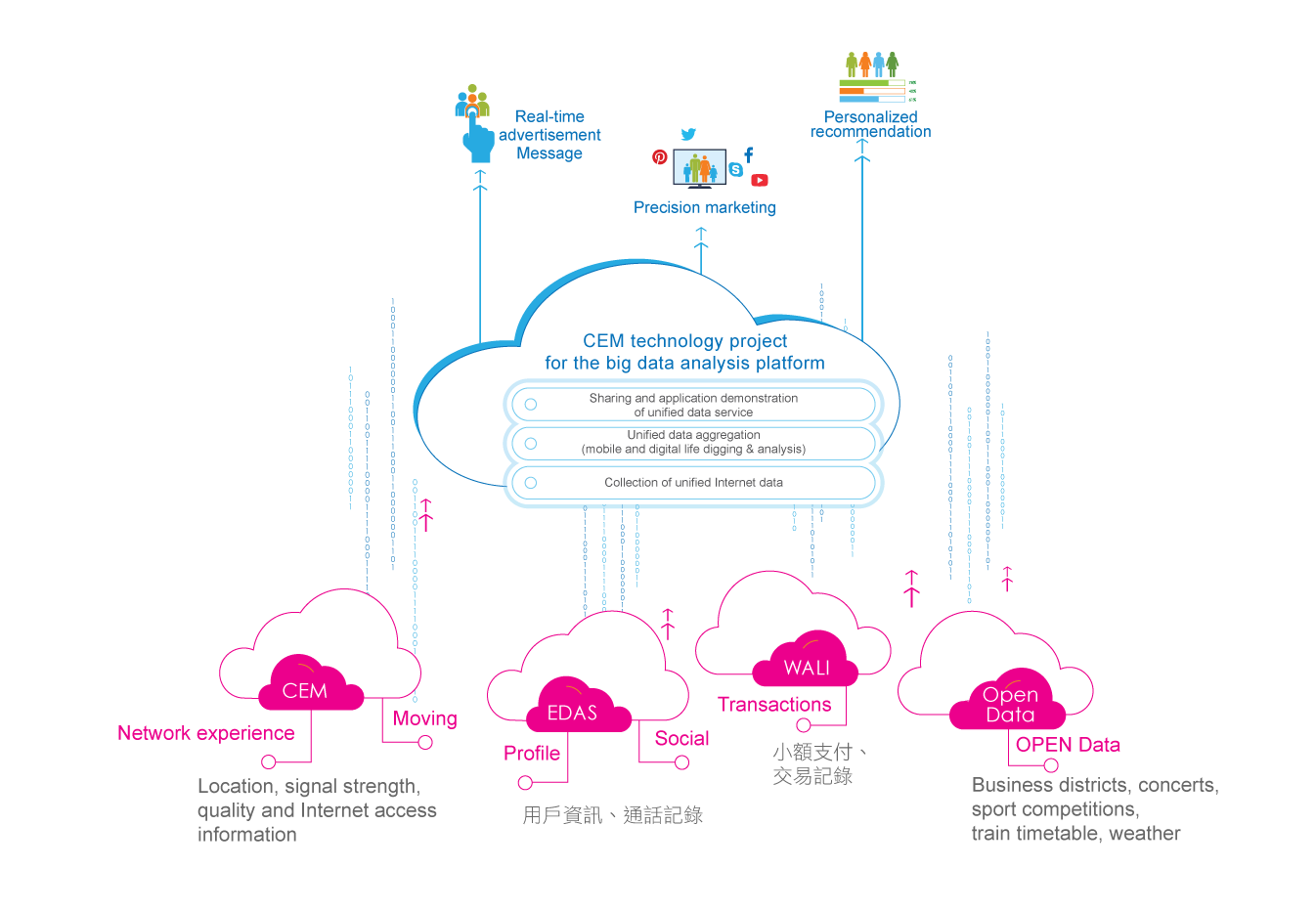 Flexible special commission's project

Manual operations are replaced with the new system's automated accounting procedures, thus providing transparency for setting system parameters and facilitating users' information search. It also offers an added layer of security and stability for handling commissions.