Enabling welfare technicalization
i-Infinity Digital Welfare

Since 2012, we have assisted charity groups in developing mobile applications. As of today, we have helped five charity groups develop 4 apps, 1 NFC smart tracking wristband and 1 donation box, "pinball love" . Each project spanned approximately 2 years, helping NPOs walk the first mile of their journey toward a digital world, and 3 relatively more mature apps were donated to charity groups for operation.

Furthermore, we also cooperated with Micro Movie group winners of the Myfone Mobile Composition Award to produce micro movies for charity groups and provide online marketing rewards. Within 3 months after a micro movie is uploaded onto YouTube, Taiwan Mobile Foundation donates NT$1 for every click through rate (maximum of NT$100,000). Up to now, it has helped 16 public welfare organizations to raise funds up to NT$1,989 million. In 2017, TWM also continued to produce microfilms for 3 non-profit organizationsand plans to go online in March 2018.
Filmed in 2017 and launched in 2018

iSharing Heart Temperature To send a warm dream to the disadvantaged

After launching the "iSharing Heart Temperature" Wish Raising Campaign in 2015, the Taiwan Mobile Foundation, the Beunen Foundation and the Double Bliss Welfare and Charity Foundation joined hands in 2017 to raise winter solstice gifts for 250 local disadvantaged people with disabilities. Taiwan Mobile Foundation is also working with Fubon Construction, cooperatively repairing the leaking roofs in the Taiwu case of Taitung, allowing them to spend the winter with peace of mind.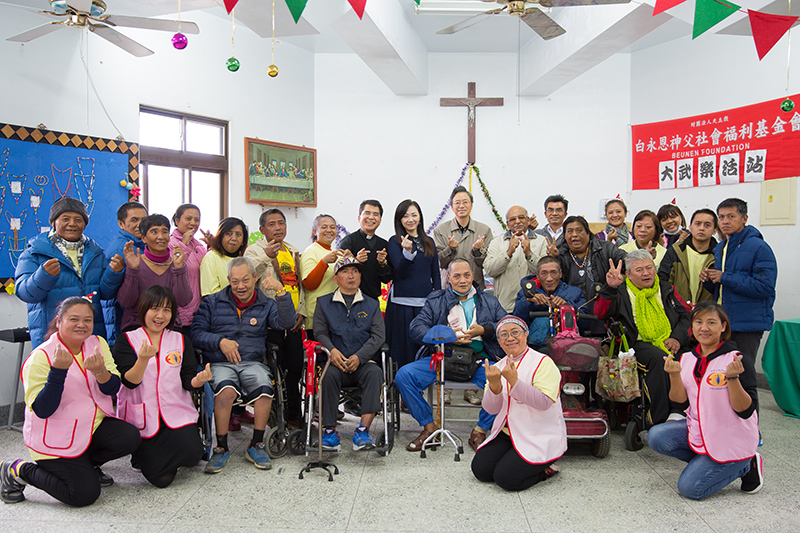 Citizen Science and Technology Innovation

To encourage more talented people to use digital technology tools and participate in civil society issues, the Taiwan Mobile Foundation sponsored OCF's "Citizen Technology Innovation Sponsor Award" in 2017 to jointly promote information transparency and transform public service with technology, and set up the Taiwan Mobile Foundation Special Award that encourages 17 items of the Sustainable Development Goals (SDGs) to cover one or more areas for proposals at one time.
5180 Mobile Donation

In December 2005, TWM introduced the "5180 Mobile Donation" platform which allows users to make small monetary contributions. The platform takes advantage of the convenience of the mobile phone and combines interactive voice response (IVR) of telecommunication operators, apps, and back-end services. Beginning in March 2016,we no longer charge third-party collection fees and provide 100% of the donor's contribution and love to social welfare organizations that have joined the 5180 Mobile Donation service. From the launch of December 2005 to February 2018, 95 social welfare groups have joined the platform, accumulating a donation of :