Emergency Responses
Mobile base stations

Taiwan is located in the multi-seismic fault zone and in the area typhoons frequent, we have erected mobile base stations to solve the service outage problems encountered by the fixed base station located in the disaster-affected area, so that we may meet our subscribers' needs for emergency contacts by phone with the outside world.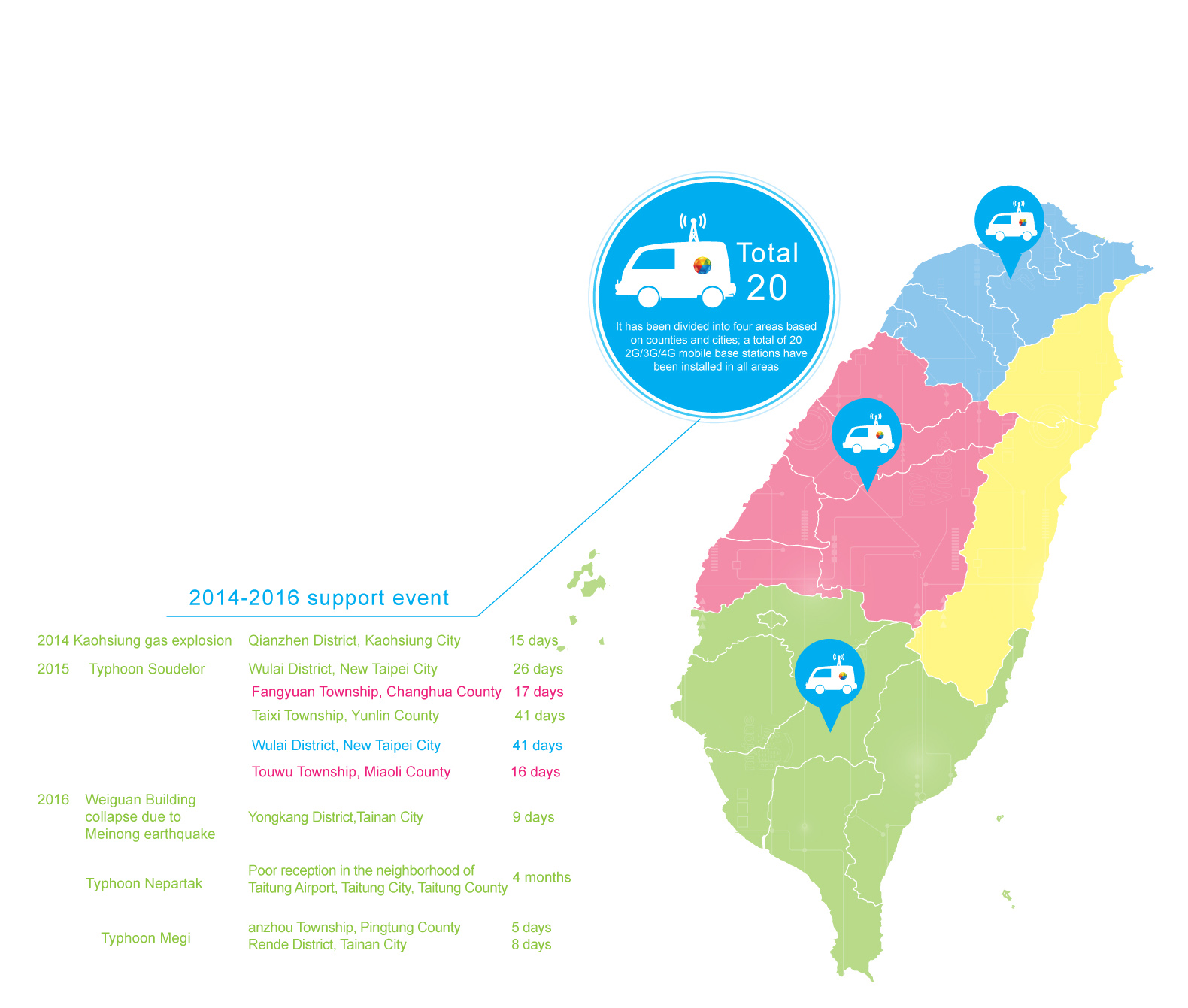 Disaster Prevention SMS

We built the Cell Broadcast Center (CBC) system. The system has allowed the national disaster prevention-related competent authority to send cell broadcast alarm messages to the user terminal devices in specific areas, so that the earlier and timely warning can help achieve the effectiveness of disaster prevention and relief.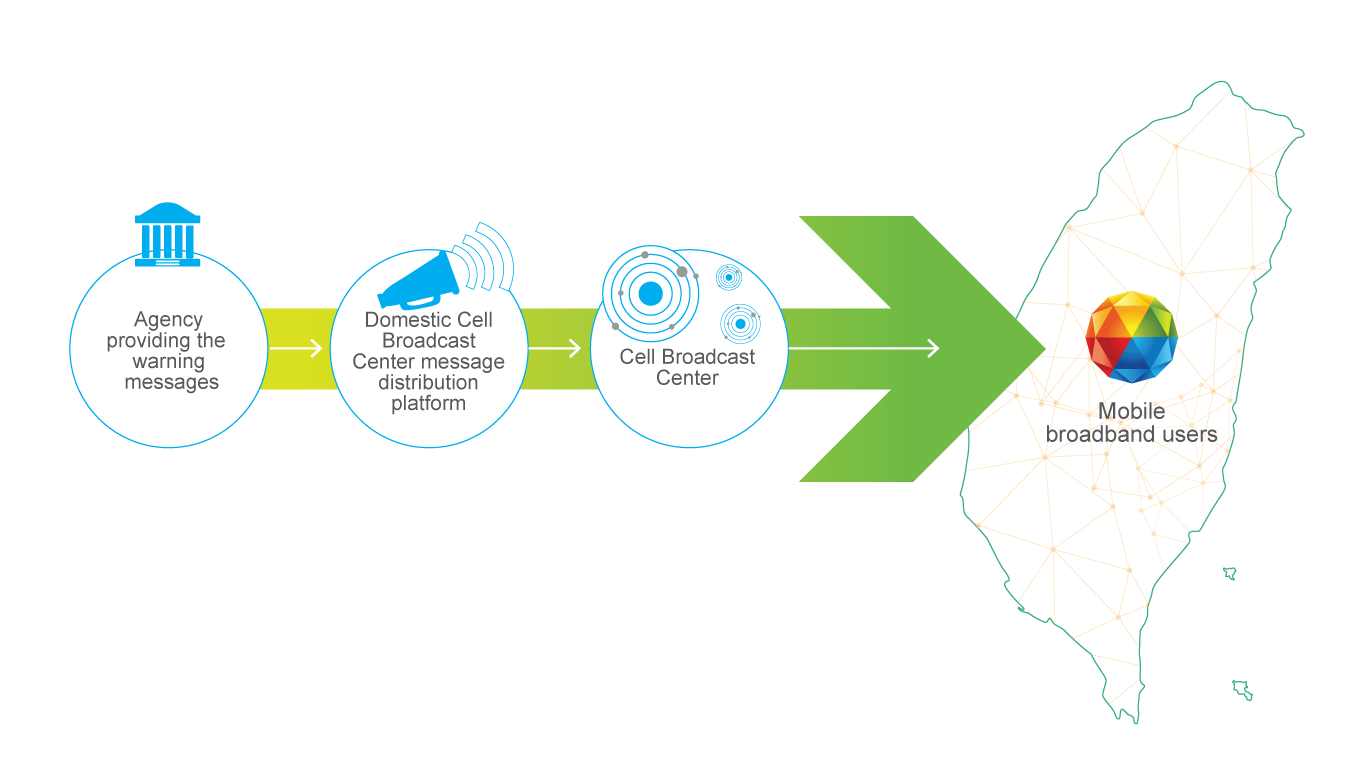 Disaster prevention and drills in response

As an important provider of national communication facilities, we cooperated with the government to implement a National Critical Infrastructure Protection inspection exercise in 2016 in order to reduce disaster damage, protect communications facilities and ensure personal safety.