Taiwan Mobile and Taipei Fubon Bank launch the "Fubon Wan Hong Bao" service in Taiwan
December 28,2017
---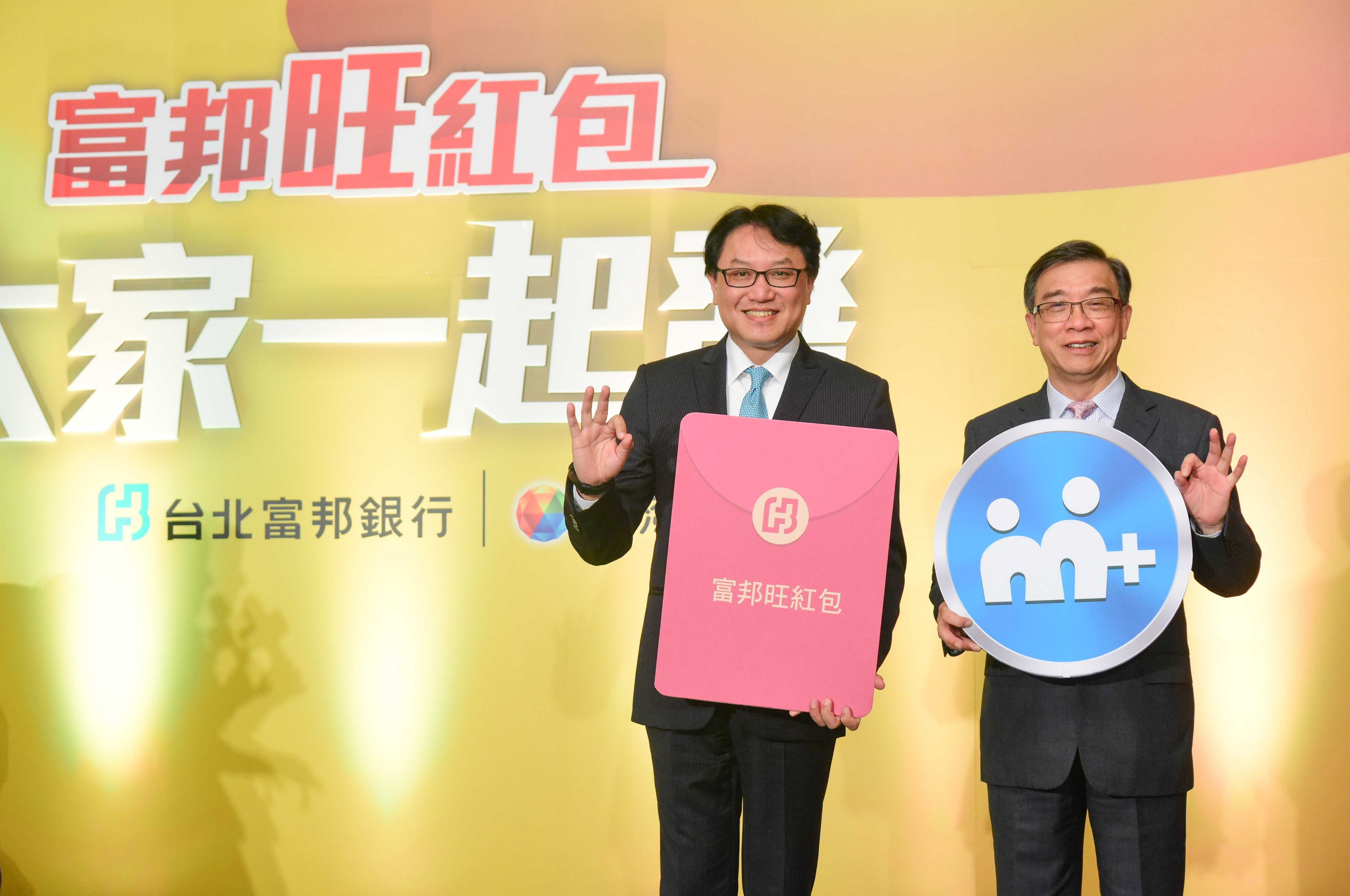 Like Europeans and Americans families enjoy Christmas season, all the Chinese families gather together and celebrate Chinese New Year. A very notable tradition of Chinese New Year is "red envelope". That is elderly give red envelopes which contain some cash to youngsters and children.
In this smart phone era, Taiwan Mobile and Taipei Fubon Bank digitalized the "red envelope". By integrating Taiwan Mobile's M+ Messenger, the leading enterprise instant messenger in Taiwan, with Taipei Fubon Bank's mobile internet banking system, these two companies launch the "Fubon Wan Hong Bao" service in Taiwan by the end of 2017. All the families and friends can give "red envelope" to each other by M+ Messenger in the Chinese New Year of 2018.
"Fubon Wan Hong Bao" service is very unique and different from other person-to-person payment services. Most payment service providers request end users to link or fund from bank account to another specific account hosted by them and then provide their payment service to you. However, "Fubon Wan Hong Bao" relieves this hassle. No matter end users give or receive a "red envelope", the money, the fund, is directly deducted from or deposited in your bank account. End users don't need to worry about whether the payment service provider is trustworthy or not because they just deal with their own bank.
This service is not only secure but also convenient and user friendly. End users will experience seamless service flow brought by M+ Messenger. Just image that you could send a fund, a red envelop, to your friends just as easily as send a Facebook stickers in a chat room.
Conclusively, "Fubon Wan Hong Bao" provides end users a secure and convenient fund transfer method. And its user experience is extra-ordinary excellent because its user interface comply with the "red envelop" tradition.
---